---
During its more than 90 years of publication, Naftika Chronika has won numerous prestigious awards for editorial excellence. A team of journalists, shipping economists, lawyers and academics are on hand to provide incisive comments and up-to-date information on various subjects relating to the shipping industry and the shipping- related sectors.

Thinking had been art directing the magazine and its publications from 2016 to 2021, along with being responsible for the communication graphics of various events, awards and other projects of its team.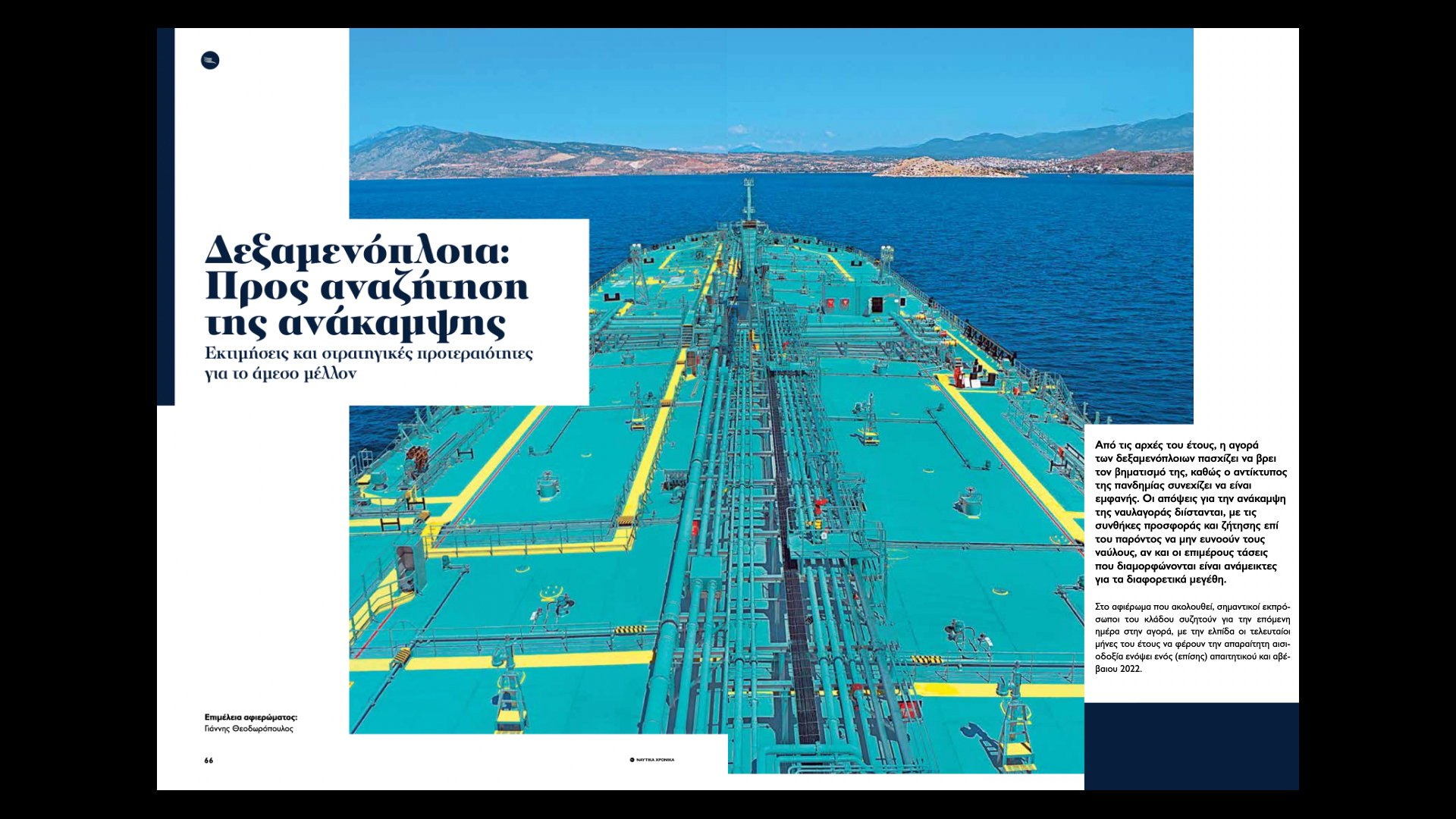 Color, tags and thumbnail format are key elements to the website's information architecture system through its archive pages along with detailed film, event and workshop pages.